Soleilmoon Records
Based on the letter sent to the islamaphonia subscribers after the death of Bryn Jones in 1999.
You can find a list of all albums that were still left unreleased at this period.
It was updated in 2006 with some more unreleased albums that weren't on the official soleilmoon list of 1999; some notes were added too.
"Hi Islamaphoniacs,
Around 18 to 20 months ago Bryn's musical output hit its peak. Tapes were coming through the door at an unbelievable rate, two or three a month. More than we could release, or keep track of. I realized we were being overwhelmed with material, so I started keeping a record of the all the music he was sending. I'm glad I did because many of the tapes had no information about when they were recorded, although Bryn typically didn't hold tapes very long after he'd recorded them. Last night I hauled out the box and sorted through it. In the bottom were several DATs from 1997 that hadn't been logged, so I added them to the list. I checked the other boxes of master tapes, from earlier years. More unreleased tapes! There were remixed versions of the 1993 classic "Veiled Sisters" and 1992's out-of-print "Vote Hezbollah", the latter with a previously unreleased track, and of course lots and lots of completely unreleased material, some going all the way back to 1994. Amazingly, there was even a handful of low-quality cassette tapes, some of which may hold completely original material.

Counting the cassettes there are around 30 unreleased Muslimgauze master recordings at Soleilmoon. Some are short, some are long, some are remixes, and at least one is probably nothing more a duplicate version of another, with a new title and track order.
Here's the list:

1993 Arabbox (originals) - DAT 67 minutes, says "live" on the tape
Soleilmoon 2003

1993 Arabbox (Re-edits) - DAT 67 minutes

1993 Katyusha - DAT, 64 min 55 sec "live" recording, according to the
notes. 63 minutes on cdr, possibly edited?

1993 Dome of the Rock - DAT 63 minutes
Ant-Zen 2003

1994 Zamindar - Followup to Hebron Massacre

1995 Alms for Iraq
- CDR, 19 tracks, 56:24 min (No titles)
- DAT, 77 min (with track listing)
(final pressing contains 26 tracks / 75 min)
Soleilmoon 2003

1996? Hummus - DAT 19 tracks, 64 minutes
Soleilmoon 2002

1996? Vote Hezbollah (new version) - DAT including different mixes
and improved sound. One extra unreleased track.
Nexsound 2005

1996 Veiled Sisters - DAT 1996 remix
Soleilmoon 2002

1997? Bhoot Rabari - DAT 5 tracks, 56 minutes

1997 Sufiq - CDR 25:50 duration, 9 songs.
Soleilmoon 2000

1997 Gold Sutra - DAT 14 tracks, 74:02. Track listing on DAT .
Hear track 'Gold Sutra'

1997 Jaldar Bokhara - DAT 12 tracks, 67:17. Track listing on DAT

1997 Your Mines in Kabul - Two DATs, No song titles.
(there are song titles on the final pressing)
Staalplaat 2000

1998 Galilee Stone - CDR and DAT (same material)

1998 Muslimgauze Strip Down and Abuse Bill Laswell - DAT

1998 Uzi Mahmood - CDR (11 tracks) / DAT (13 tracks).
(4 tracks released on 12" in 1998, 2 more on "Hussein Jeeb Tehar Gass" CD in 1999.)
Full album released in 2010 by Soleilmoon.

1998 Speaker of Turkish - DAT 6 tracks, 73 minutes
soleilmoon 2006
Hear extract from track 'Turkish Speaker'

1998 Syrinjia (new) - DAT, slightly revised from version released on LP.
"Moon Guitar" was changed to "Moon Soleil".
soleilmoon 2004

[1998 Jebel Tariq ep - DAT 8 tracks]
1998 Jebel Tariq - DAT full length release
Staalplaat 2000 (mp3) / 2003 (cd).

1998 Islamic Songs (Ep) - DAT - Released by Staalplaat in 2013

1998 Under Turkish Red Crescent - DAT 3 tracks, 27 min

[1998 Dar es Salaam - DAT 5 tracks, 47:49]
1998 Dar es Salaam - DAT long version. 8 songs, 62:00
Hidden Art 2002

[1998 Moroccan Tongue - DAT 8 tracks, 61:30] see next album

1998 Izlamic Republic of Afghanistan - DAT 9 tracks, 61:30 ("this tape replaces moroccan tongue dat. it has 2 new tracks, drops 1 track, reorder of tracks")

The reason I'm not more certain about what some of these tapes and CDRs contain is that until recently I haven't felt like listening to any of the unreleased material. Hearing his music brought up too many sad memories. Our two posthumous releases, "Fakir Sind" and "Hand of Fatima", were chosen long before Bryn died, and the limited "Bass Communion v. Muslimgauze" was also something that was finished last year. Since then we've released nothing. Cataloging the collection was an important step towards bringing the rest of his output to light. Our next Muslimgauze release will be "Sufiq". Look for it in January or February. And I will listen to the cassettes. If it turns out that they have original material it's possible they could be cleaned up enough to release on the internet."


Author of the original letter : Charles Powne
Soleilmoon Recordings, 1999.
-------------------------------------------------------


Other unreleased albums

1998 Amahar (Muslimgauze with The Rootsman) Aquarellist
1998 Muslimgauze vs. Celtarabia
1998 Devour - (Muslimlim 027) - Staalplaat records
1998 Live in Japan -[recorded on 27/01/1998] Gift Records
1998 Souk bou Saada Staalplaat records
(evocated on the AmbiEntrance Interview of 1998)




_____________________

# = released
# = not released yet
_____________________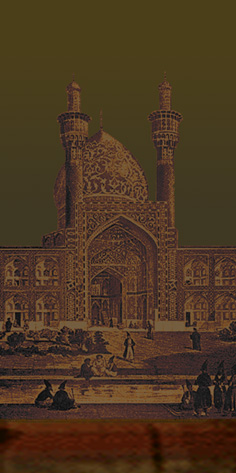 Tribute to Muslimgauze Leipzig 2000