Limited edition hand silk screened 'retro poster' on thick manilla tag stock in a movie poster size format comprised of a compendium of Bryn's own artwork culled from album covers, handbills, zines, and unreleased graphics. All the graphics are by Bryn Jones, "remixed"  by local Toronto poster silk screen artist Michael Comeau.
The main color is black, with bits of gold, green, or brown mixed with the ink.
Limited to 300.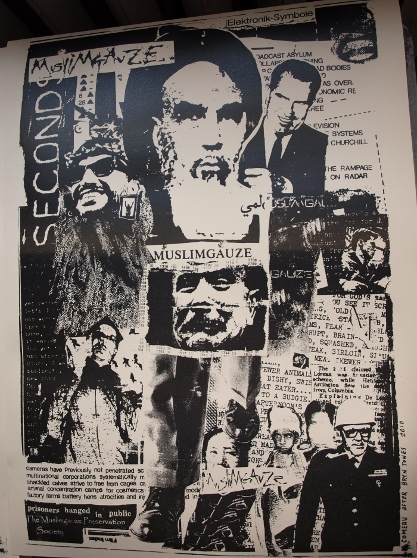 Click for larger image
More infos on the Fathom Distribution website.
Also available on Soleilmoon & Staalplaat websites.
Audio commentary by Michael Comeau : http://archive.org/details/ComeauAfterJones