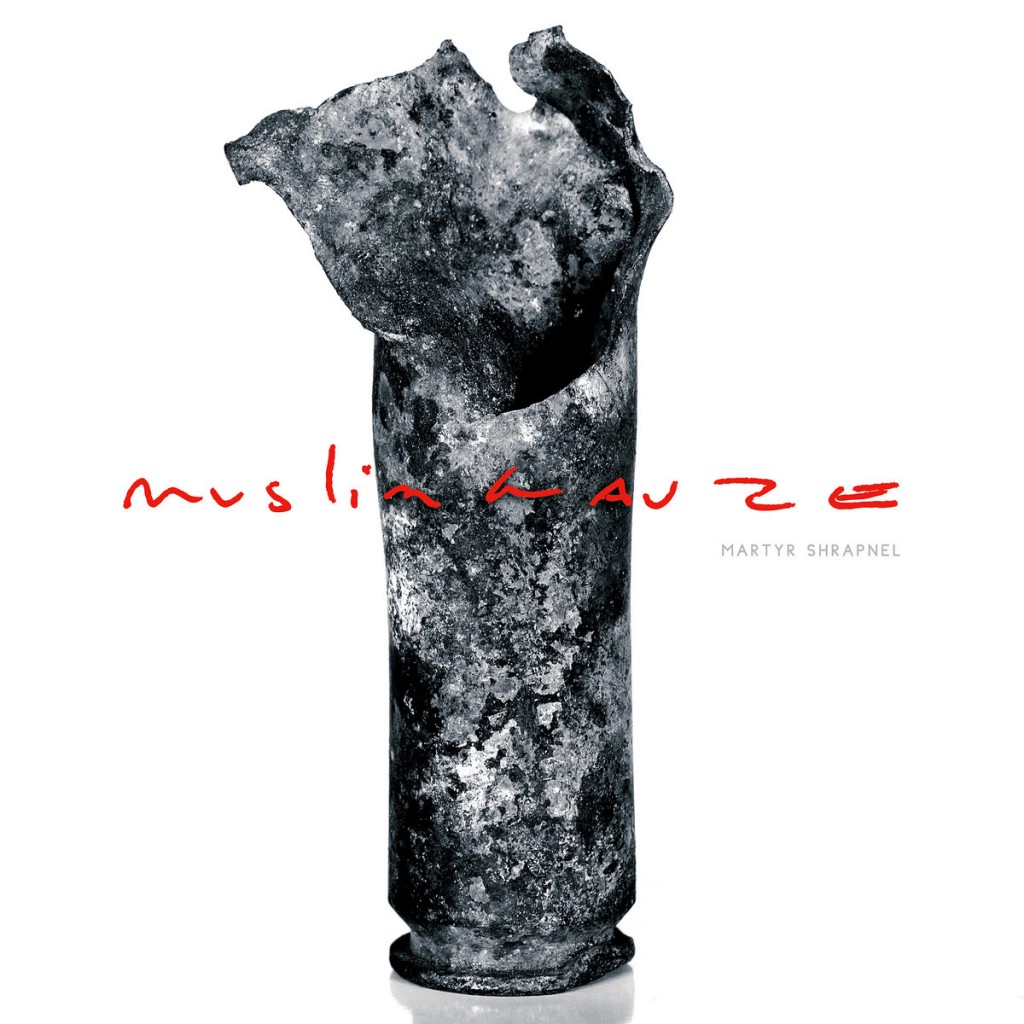 This compilation is comprised of orphaned tracks from various masters by Bryn Jones, from 1996 to 1998.
'Martyr Shrapnel' was originally released by The Muslimgauze Preservation Society in 2012.
2LP's : 180gr Audiophile Heavy Black Vinyl, 400 copies
CD : 300 copies
Written, played, and recorded by Muslimgauze.
Mastering by Yuriy Bulychev.
Design by Zavoloka.
Photography & production by Dmytro Fedorenko.
Shrapnel and destroyed machine-gun cartridge were kindly provided by Maryna Fedorenko and Georgiy Potopalsky.
release dates :
-CD: April 13, 2023
-LP : June 1st, 2023 (small delay, due to a printing error)

PREORDER here :
https://ishallsinguntilmylandisfree.bandcamp.com/album/martyr-shrapnel