Tag Archives:
VOD records
2 April 2023 – 13 h 00 min
PRE-SALE STARTED FOR RELEASES TO BE SHIPPED LATE MAY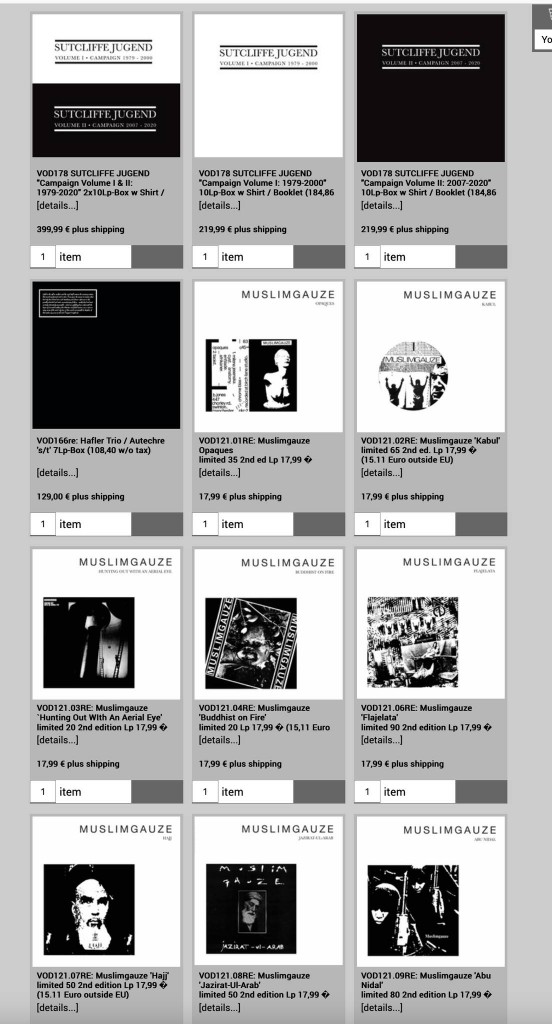 29 June 2021 – 10 h 55 min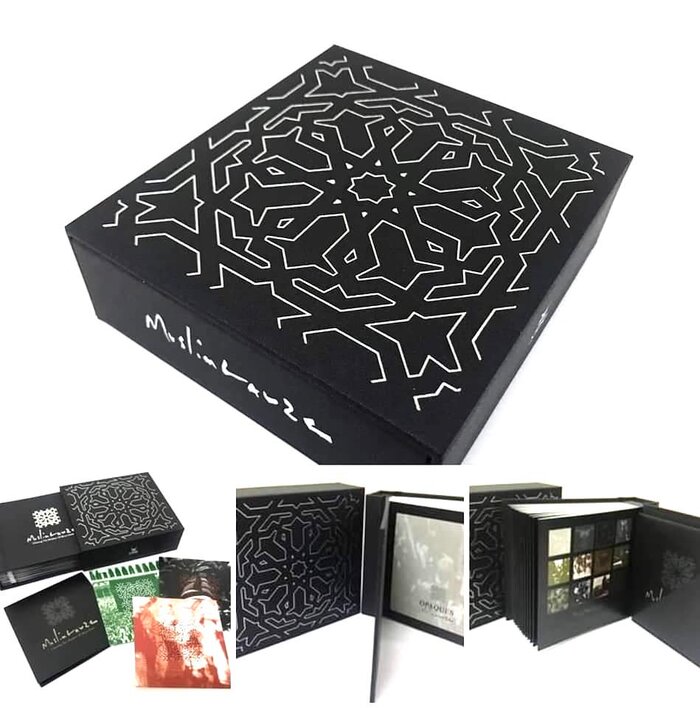 VOD CD10: MUSLIMGAUZE Chasing the Shadow of Bryn Jones 11 CD Box
CD01 Opaque
CD02 Kabul
CD03 Hunting Out With An Aerial Eye / Hammer & Sickle
CD04 Buddhist on Fire
CD05 Blinded Horses
CD06 Flajelata
CD07 Hajj
CD08 Jazirat Ul Arab
CD09 Abu Nidal
CD10 The Rape of Palestine
CD11 Coup d'Etat
Release date : June, 30 2021
https://www.vod-records.com/-1-432-709.htm
23 January 2016 – 2 h 43 min
Muslimgauze vinyl re-issues on Vinyls On Demand, 10 albums from 1983 to 1988.
Also available on Boomkat.
Each album is a limited edition of 200 copies. New artworks.
Don't sleep!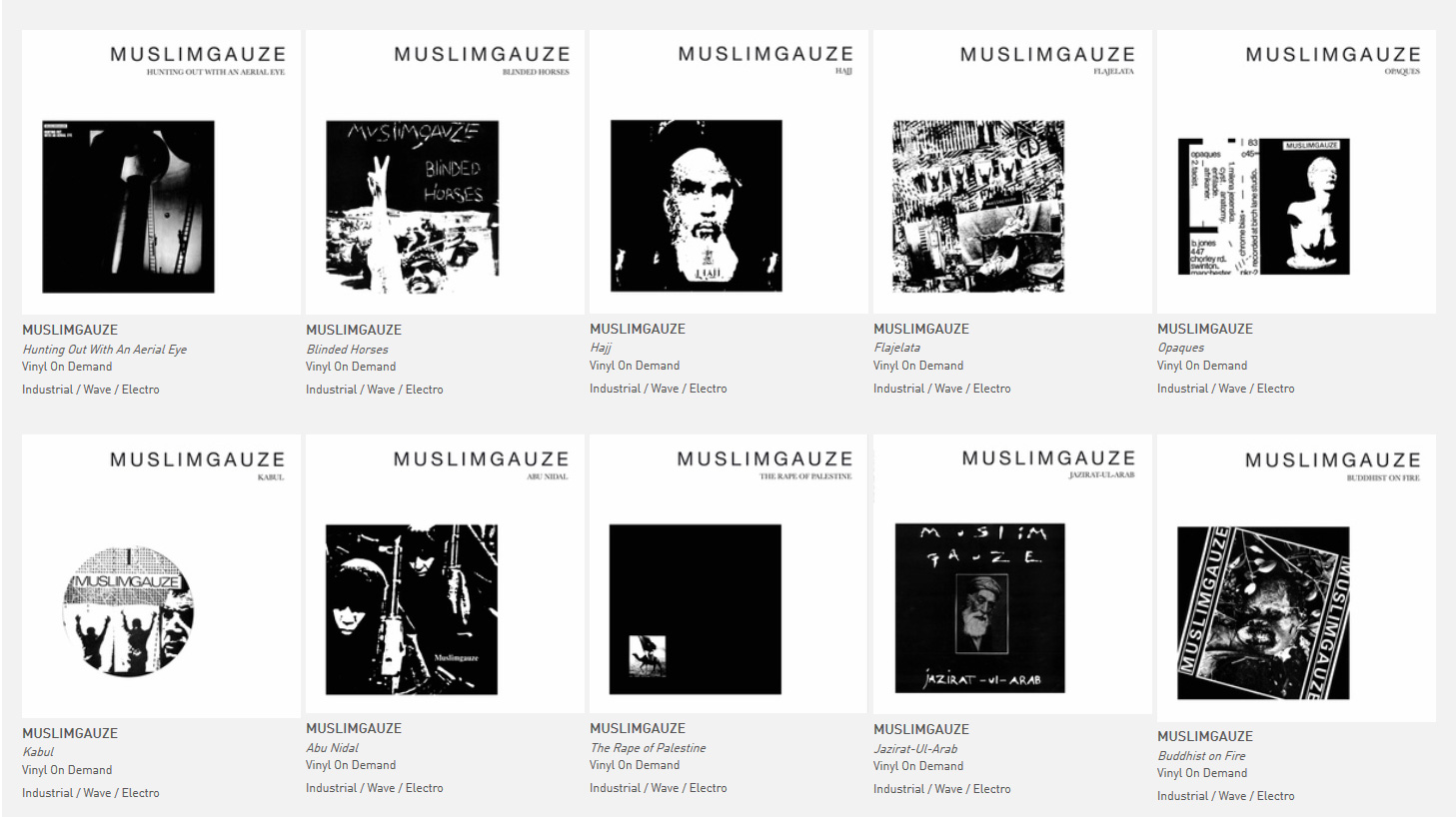 11 September 2014 – 22 h 37 min
1 May 2014 – 0 h 14 min
Box set (10 vinyls / book / cd)  or book alone (cd included too).
The GEORGEOUS biography of Bryn Jones alias Muslimgauze is now available as 2 different editions on Vinyls On Demand (VOD).
> the book alone or the book+10vinyls of the 80′s period.
Both edition comes with a  CD-Compilation released in collaboration with Soleilmoon recordings 'A Putrid Oasis' ranging recordings from 1987-2003, with an unreleased track.
It's a limited edition, so don't sleep on it!!!!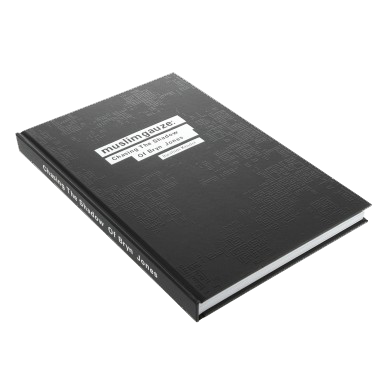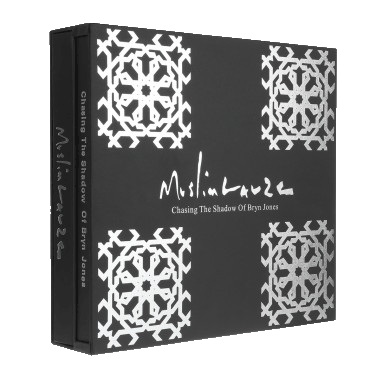 http://www.vinyl-on-demand.com/-1-402-482.htm (Germany) BOXSET SOLD OUT
Boomkat (UK) *Free Shipping in the UK*
Soleilmoon (US)
box set: http://www.soleilmoon.com/?p=3536
book: http://www.soleilmoon.com/?p=3537